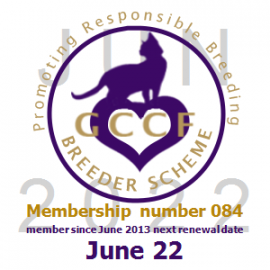 I am a breeder of British Shorthairs located in the picturesque county of Devon, England. I have been breeding and showing British Shorthairs for the past 30 years. I breed for quality not quantity, with the aim of  producing beautiful kittens with loving temperaments .
Moormist British Shorthairs is a GCCF (Governing Council of the Cat Fancy) registered prefix.    I am a member of the GCCF Breeders Scheme and follow their Code of Conduct.
I am now living in Highweek, Newton Abbot.
Thank you for taking the time to visit my website.
***HARLEQUIN EXPECTS KITTENS AGAIN, LAST WEEK MAY 2021***
Harlequin has 1 Cream & 3 Black kittens born 27/05/2021
Enquiries welcome